Nikon continues to complement its mirrorless Z lens lineup with the new Nikon Z 100-400mm f/4.5-5.6 VR S, an obvious modern mirrorless successor to the nearly decade-old 80-400mm f/4.5-5.6 G ED VR. lens, which is primarily designed for DSLRs.
With its obvious application for action, this new full-frame super-telephoto zoom lens is typically desired for its maximum reach of 400mm. But it also has that added versatility of a 4x zoom when the action gets closer, or if you want to capture flattering portraits.
A high-resolution camera like the 45.7MP Nikon Z9 offers a highly usable APS-C (DX) crop mode that extends the maximum equivalent focal length to 600mm. So is it an essential companion for your Nikon Z camera?
Price and alternatives
The Z 100-400mm lens is available now for $2,697 / £2,699 / $4,299. That's a comparable and fair launch price compared to its DSLR predecessor. Nikon's Z teleconverters can also be combined with the lens – the 1.4x teleconverter ($549 / £549 / AU$1,099) basically creates a 140-560mm f/6.3-8 optic and the 2x teleconverter ($599 / £5 599 AU$1,199) a 200-800mm f/9-11. The latter combination is realistically limited to bright light scenarios to effectively freeze fast-moving action.
Action photography requires fast shutter speeds to freeze motion, so a fast maximum aperture becomes important regardless of image stabilization (of which this lens has a very impressive 5.5 stops).
While the 400mm f/5.6 aperture is nothing to snoop around here, professional action photographers can also look to the new Z 400mm f/2.8 TC VR S lens for that extra two stops of light. Yet that lens weighs and measures twice as much as the 100-400 mm, and it also costs five times more.
While we discuss the options, the Z 70-200mm f/2.8 VR S is about the same size and weight as the Z 100-400mm in the test and is slightly cheaper. Throw in the 2x teleconverter and, hey presto, it's a 140-400mm f/5.6 effective lens. Those who already own the 80-400mm f/4.5-5.6 G ED VR can use the FTZ adapter to pair it with a new Nikon Z camera, although you won't get the benefits of Z glass we wrote about before†
That's quite a few super-telephoto options, so is the Z 100-400mm an attractive choice in itself? Read on to find out.
Performance and image quality
For this test, we paired the Nikon Z 100-400 mm f/4.5-5.6 VR S with the Nikon Z9, and the combination turned out to be a good match in many ways.
There's an excellent balance between camera body and lens – they even weigh practically the same, with a 1.45kg lens. Neither are particularly compact, as the lens is 222mm long and extends to about 280mm at the telephoto position. With smaller Nikon Z cameras such as the Nikon Z7 II, the division can be a fraction front-heavy.
Build quality is excellent in this 'S' lens, with full weather sealing and a fluorine-coated front lens element that repels whatever nature throws at you, including dust, moisture and water. Although the weather was fair the whole time with the lens, we would be sure to continue shooting in bad weather.
Image 1 of 3
Image 2 of 3
Image 3 of 3
The control rings are grippy and turn smoothly. Conveniently, the zoom ring only requires an 80-degree rotation to go between 100mm and 400mm – that's a quick zoom that we appreciated while filming a football game from the sidelines.
A handy digital display sits on top and can indicate focus distance, aperture or focal length. The array of buttons includes two assignable function buttons, one of which is located on the cylinder between focus and zoom rings, where you can also find three other focus buttons. That's one button for every 90 degrees around the entire barrel, covering you in whatever direction the camera is or whatever grip you're rocking.
Of course there's an AF/MF switch plus a focus distance limiter with an option to ignore subjects closer than three meters (but not the other way around). While talking about focus distances, one notable feature is a very impressive minimum focus distance which is never more than one meter, which is 0.75 meters at 100mm and 0.98 meters at 400mm. The resulting maximum reproduction ratio is 0.38x – superior to the aforementioned alternatives for this lens – and it's possible to fill the entire frame with small birds (if you can get close enough).
Image 1 of 3
Image 2 of 3
Image 3 of 3
Included with the lens is a collar, as well as a sturdy lens hood that somehow reduces flare when shooting toward bright light. The filter thread is also the usual size 77mm, so optional lens filters will be very reasonable.
Using the lens with the Z9 gave us the advantage of Nikon's best autofocus system in a mirrorless camera. The speed and success of autofocus depend on how the camera is set up, so you'll need to spend time figuring out which tracking modes and AF areas work best for your subject. But the potential of the lens is clear, exceptionally fast and almost silent.
In addition to an almost silent autofocus, there is no focus breathing at any focal length. A third control ring can also be used for silent, clickless aperture control, making this lens great for video recording as well.
What hinders autofocus ability is its f/5.6 maximum aperture, meaning it's less suitable for use in low-contrast light than faster, more expensive lenses. We experienced some autofocus hunting in low light, especially when the focus distance has to change from one extreme to the other, although that's understandable considering the focus range is so wide with this lens.
Image 1 of 5
Image 2 of 5
Image 3 of 5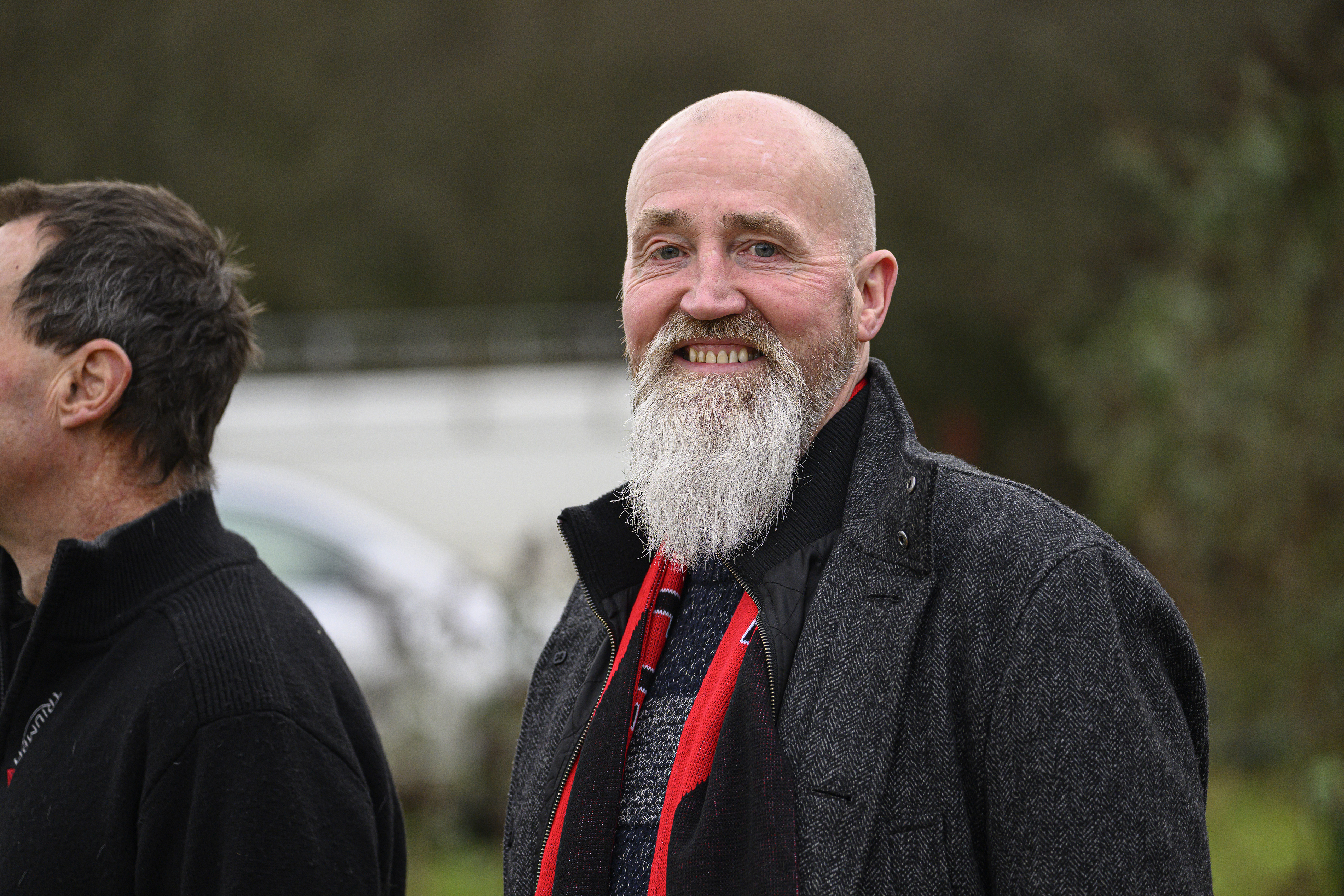 Image 4 of 5
Image 5 of 5
We especially wanted to check image quality at the maximum aperture settings of f/4.5-5.6, as the lens is most commonly used at these settings in practice. That's really where mirrorless Z lenses have an advantage over DSLR-equivalent lenses — edge-to-edge sharpness and image quality at maximum aperture are usually better. The adverse effects of vignetting are also well under control. The playing field between Nikon's mirrorless and DSLR lenses is even when the aperture is flipped closed, but honestly, we don't see this lens used that way much.
Head and shoulder portraits at 100mm are pin-sharp, plus details in fast-moving subjects about 50m away are still very sharp. There's a really generous sweet spot for sharp detail in this lens and overall it's hard to find any real criticism. The lens seems just as sharp at f/5.6 when closed one or two stops. If the spec of the Z 100-400mm lens is right for your purposes, then it's a comprehensive winner.
Should I buy the Nikon Z 100-400mm f/4.5-5.6 VR S?
Buy it if…
Don't buy it if…